Fix video quality lock​
The video quality lock function was provided in version 3.6.3, but when Auto is selected, the quality is still locked and cannot be adjusted dynamically. This problem is now fixed.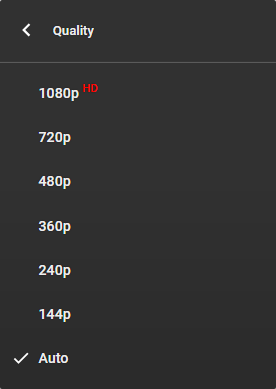 Restore subtitle default style​
Preset subtitle styles were provided in previous versions, and the subtitle default style is now consistent with YouTube.
If you need to revert to the default style, you can click the Reset Style button.