Custom font style​
Click the extension icon to pop up the settings page to support dark mode.
Custom options: font, font size, color, background color, spacing, and subtitle order.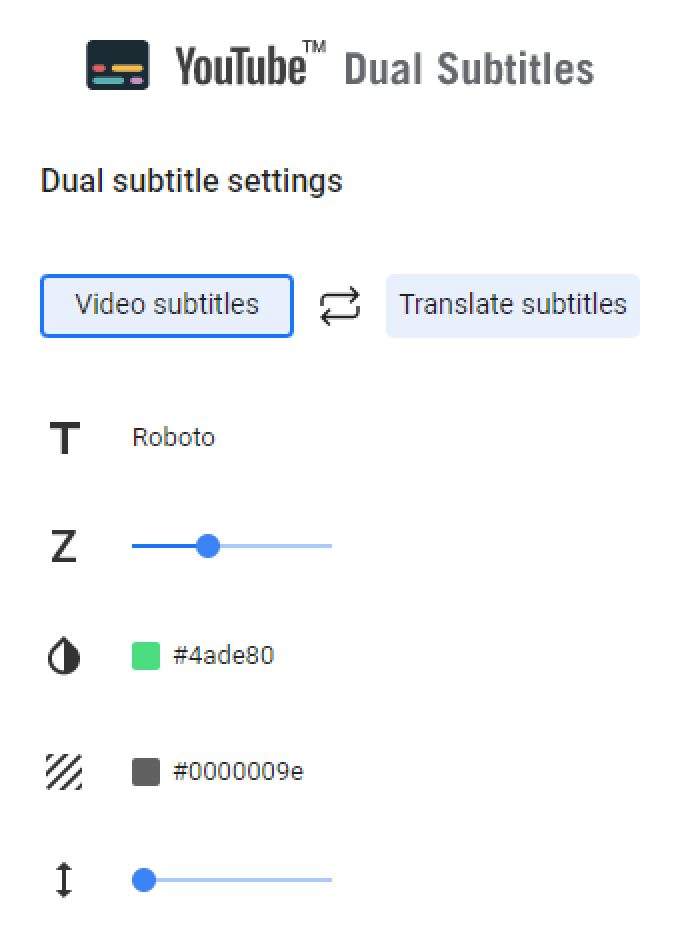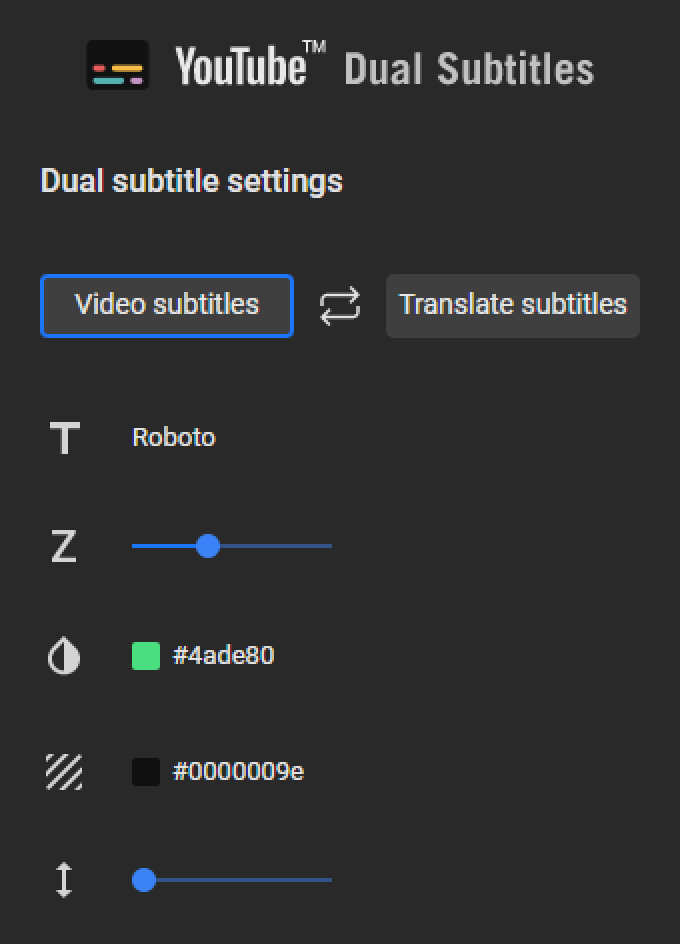 Hovering over the icon will reveal what the setting represents.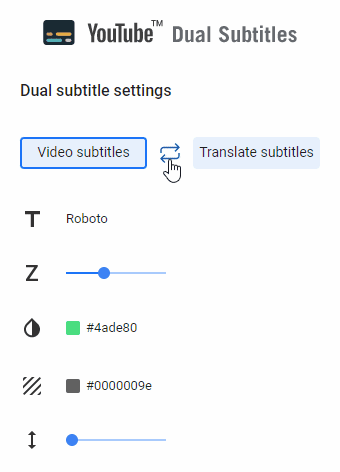 Single subtitle style​
After switching to single subtitle mode, the single subtitle style can be set independently.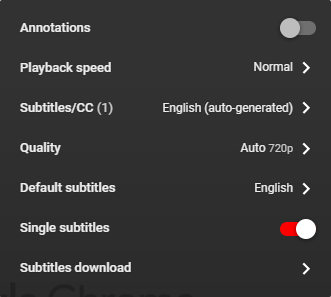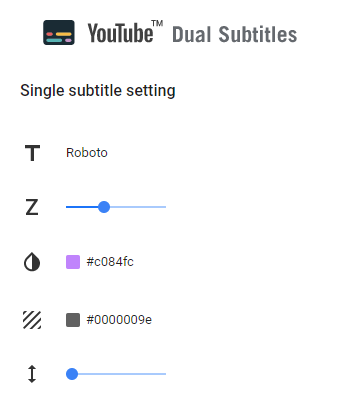 Other optimizations​
Remove the Chinese Traditional to Simplified program library, reduce program size and improve performance, because YouTube has officially fixed this bug.
Sometimes subtitles are missing, mostly due to YouTube translation errors.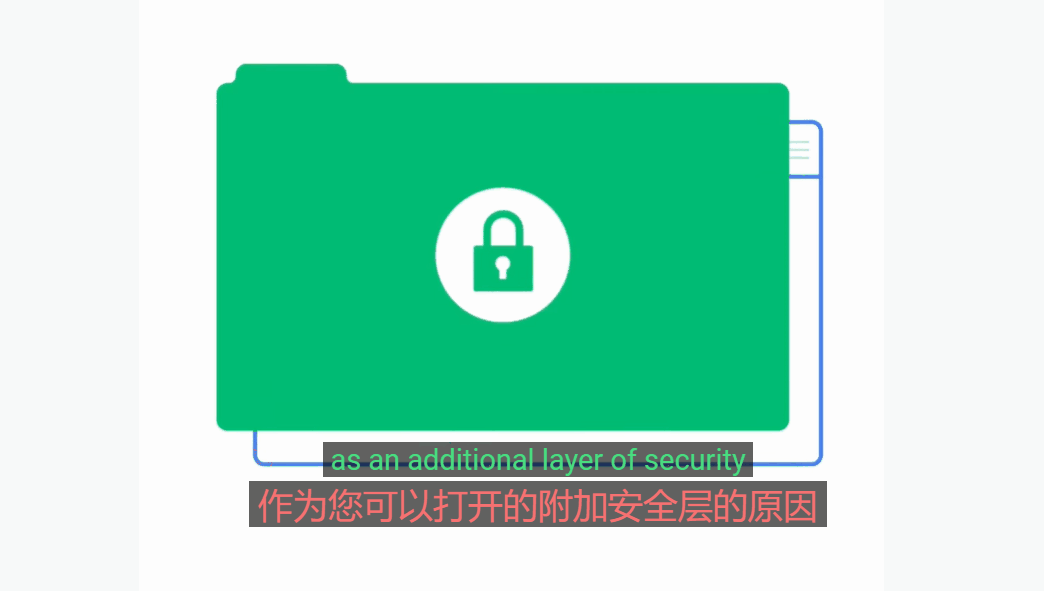 In the future, other translation engines will be introduced to solve this problem and make up for translation inaccuracy.